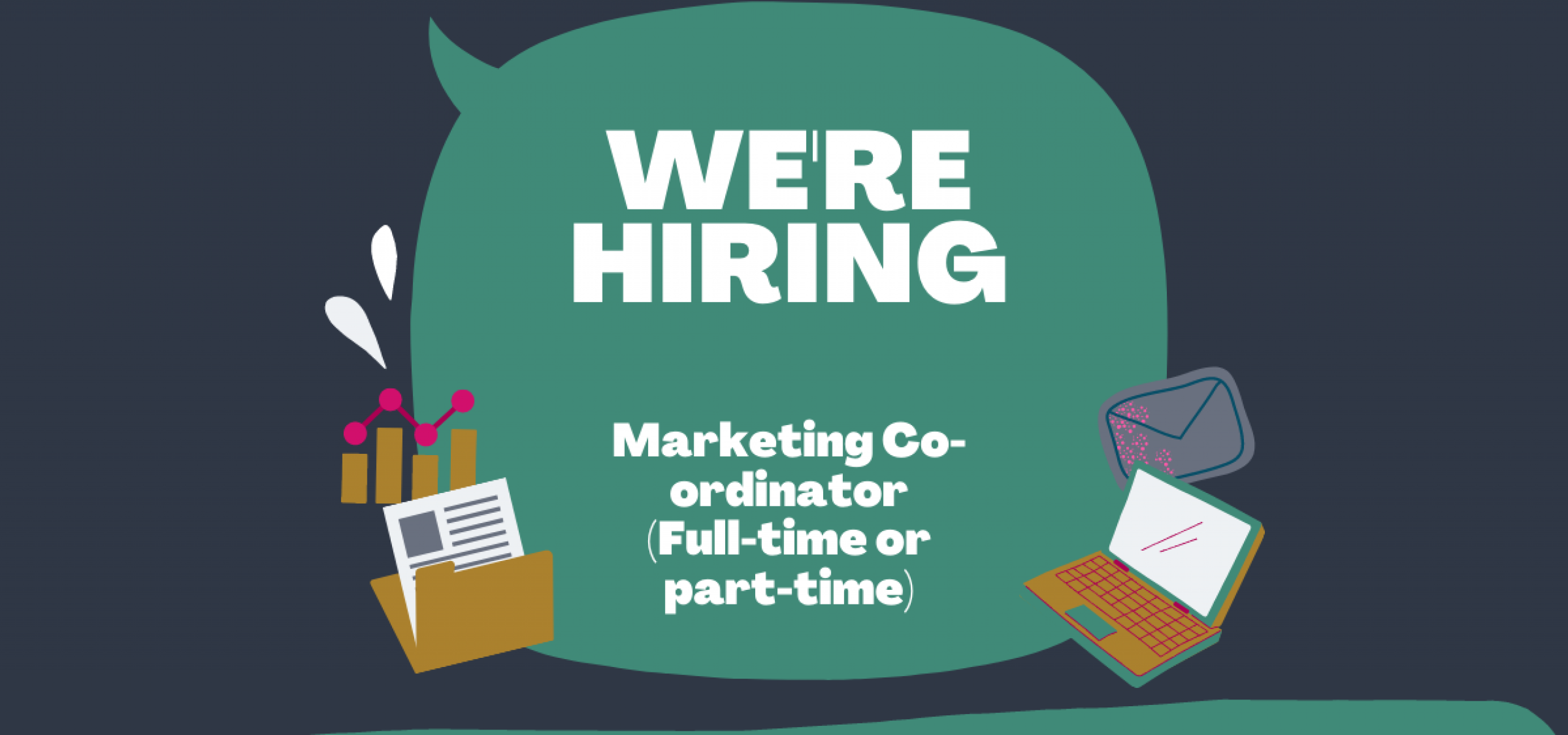 It's a bit too busy around here, so we're looking for an enthusiastic, highly organised marketing co-ordinator to join our team.
The role can be full-time or part-time and entails supporting the delivery of comprehensive marketing programmes and contributing creative ideas. You'll be responsible for co-ordinating activities so that we deliver every aspect of our plans to time, cost and quality. You'll be required to liaise with colleagues, customers and suppliers, so must have excellent interpersonal skills and the ability to stay calm under pressure. This is a great role if you like working with other people, are highly organised, proactive and willing to learn new things.
Responsibilities:
Support the development and execution of our clients' marketing strategies
Maintain & update detailed marketing project plans
Develop copy and visual content for marketing channels including social media, websites & email
Upload content to websites & social media channels
Conduct research to inform marketing initiatives
Analyse performance and prepare client reports
Diary management including organisation of online and offline meetings & events
Project management to ensure programmes are delivered to time, cost & quality
Maintain online files and maintain an inventory of sales support materials to ensure all resources are current and accurate
Liaise with suppliers
Proofreading
Must-have skills:
Experience in working as part of a busy team
Excellent written and spoken communication skills
Highly organised with a strong sense of initiative
Proven experience in project management
Enjoy working to tight deadlines under pressure
Highly proficient in Word, Excel and PowerPoint
Familiar with uploading content to social media platforms
Desirable skills:
Experience of working in a marketing environment, in-house or agency
Familiar with content management systems
Experience in creating content for websites and/or social media platforms
Personal attributes
Tenacious with the ability to problem solve
Driven, motivated with a can-do attitude
Curious
Creative
To apply, please send your CV and a covering letter to claire@goldcrestmarketing.co.uk by 1st October.