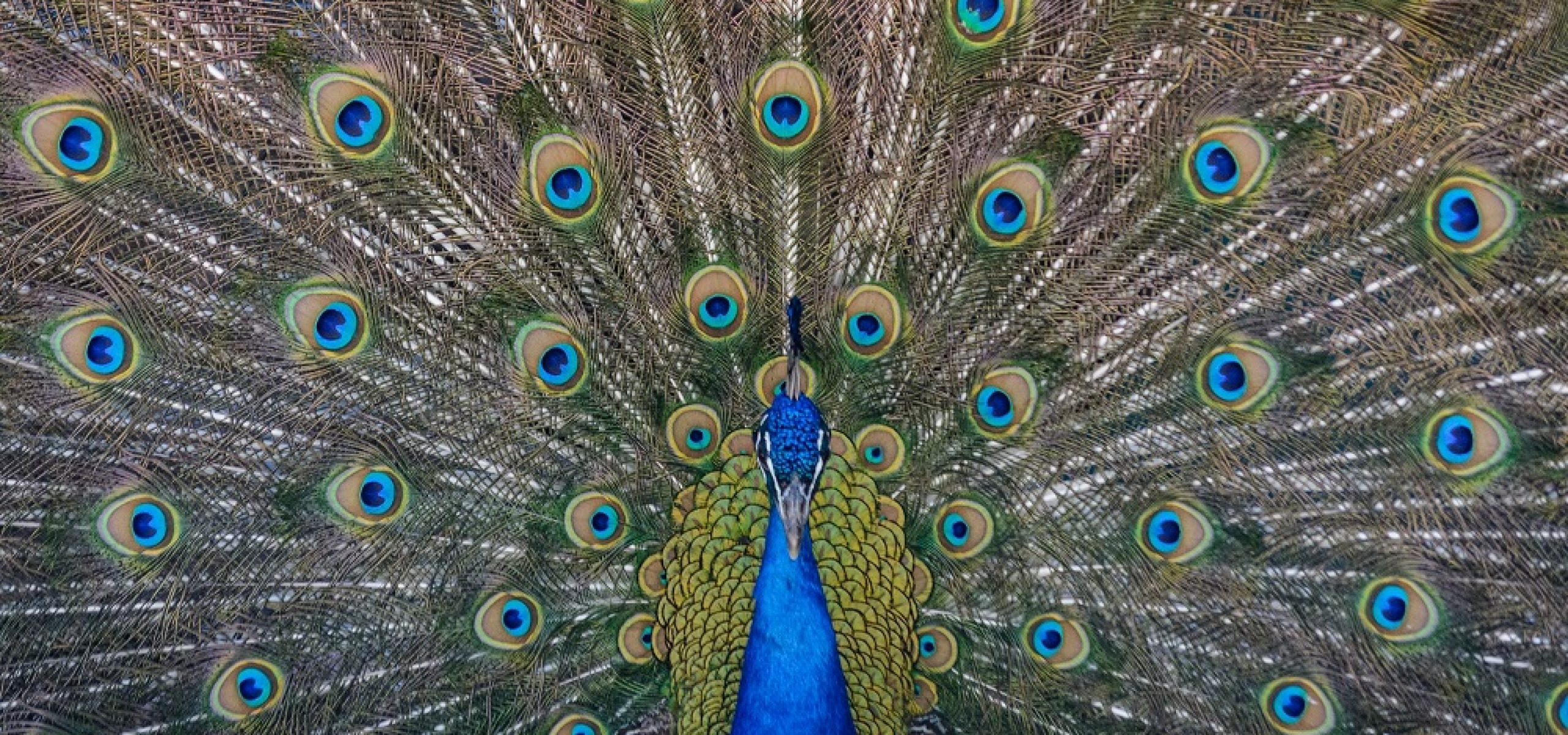 When looking at ways to promote your business and reach a new audience, you'll commonly hear this advice: "use social media marketing". But with multiple social media marketing platforms that all have differing post formats, it can be difficult to know where to start, especially if you want to drive business growth rather than simply make a lot of noise.
We've all heard the saying "a picture is worth a thousand words". And when it comes to social media, this truism reigns strong.
It's all well and good posting a long, well-written article on LinkedIn, but is this going to stop the scroll? How often do you stop to read a long text post on Facebook or click 'read more' on an Instagram caption?
What you need to focus on, and this is true for every social media platform, is creating engaging visuals, including moving graphics such as video or animation.
It's harder than it looks to build a strong social media following and think creatively about your posts while you're overwhelmed with other marketing projects. But analysing our clients' social media performance and aligning it with their marketing messages to build stronger brand recognition is what we do day-in, day-out.
We've done the research and experimentation for you, so we know what works to boost engagement on social media. Achieving the kinds of transformative stats shown below (from a recent client campaign) doesn't happen by accident!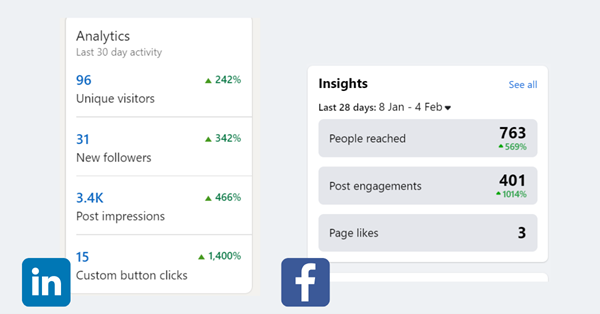 So, if you're struggling with your social, taking the time to follow some of our top tips could help you harness the power of great visuals that stop the scroll so you achieve your goals on social media.
Tip 1: Stay true to your brand.
Social media platforms are a great place to create brand awareness and grow your presence in your field of expertise. But the only way you're going to ensure your organisation becomes recognised by your audience is to stick to your brand.
Consistency is key.
It doesn't have to be complicated. Make use of your logo and never stray to your brand colours. Identify a tone of voice or style that your audience responds to and try not to stray from it. Make sure your posts are consistent with your other marketing materials (website, newsletters, brochures etc) to help build your visual identity. By creating a strong aesthetic for yourself, whenever you post, your followers will instantly recognise your brand.
Tip 2: Format your visuals correctly.
It's a small thing but so many social posts fail for the simple reason that the images were not formatted correctly. Ensuring you resize your images depending on the platform is vital. While the best dimensions for LinkedIn and Twitter visuals are 1200 x 627, Instagram requires 1200 x 1200, and either size can work for Facebook!
Work with the dimensions the platform is giving you – don't try and fight it. There's nothing worse than spending hours on an enticing visual only to find that half of it is cut off on one specific platform. Amend your images to fit each channel. Use Paint to resize your images without losing the resolution quality.
You may even find that when you adjust the size and shape of your images, you stumble across a great visual idea.
Tip 3: Keep it short.
Social media platforms are designed for quick, easy consumption of content – people scroll fast, particularly on small smartphone screens. So trying to cram every piece of product information onto one image will make it confusing, meaning people will just flick past it onto the next one.
We say: let your image do the talking.
No matter which platform you're using, you need to be able to stop the scroll with a stand-out image – so clarity is key. Some of the best social media visuals contain only a headline and a call to action. Short copy like this can be incredibly hard to craft – we know! But, if you're going to use text in your visuals, spend your time crafting one short and succinct message that will immediately catch the eye of an interested follower, like the example below.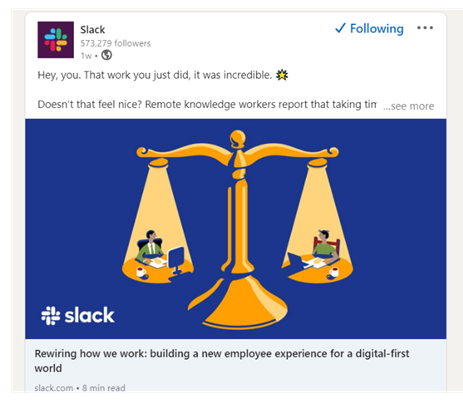 Tip 4: Add some movement.
Video and animation will help draw attention to your social media posts. Tools like iMovie, Canva and Biteable have some simple editing tools which allow you to animate short posts without having to learn weighty video editing techniques.
There are some really simple things you can do to add a bit of movement into your posts. Try creating a gif or adding a transition to the text in your image.
Remember, if you create a video that requires sound, make sure you use captions and subtitles. Many people are scanning social media while speaking with others, watching TV, working, or on public transport. Tools like Rev can produce transcriptions and captions for your videos almost instantly at very low cost, so your audience can continue to engage with your content no matter what they're doing.
Tip 5: Mix it up.
While it's important to create a consistent brand style and tone, you don't want all your visuals to look the same; blurring into one dull, boring feed.
There is a myriad of different post types and formats to help you engage your followers with creative imagery.  You may juggle between real-life photos, cartoon images, testimonials, text posts, videos, behind-the-scenes snaps, audio clips, and infographics. This helps people digest your content more easily, and keeps your feed interesting.
Tip 6: Re-use your content.
Not every one of your followers will see every single post!
So, to keep your feed engaging without wasting hours, try reposting some of your used visuals. Simple things will save you time and give you maximum reach, like creating the same post twice, but switching out the graphic and reversing your brand colours, like the example below.

Do you want to use social media more effectively, but struggle to find time?
Social media can be a hugely effective way to reach and engage a much wider audience. But it can also be huge time sap. For help in harnessing the value of social media, why not outsource your social media management to us?
Our service includes:
full social media management
content creation
audience building & engagement
measurement and reporting to ensure social media underpins your commercial goals.
Please get in touch to find out more.