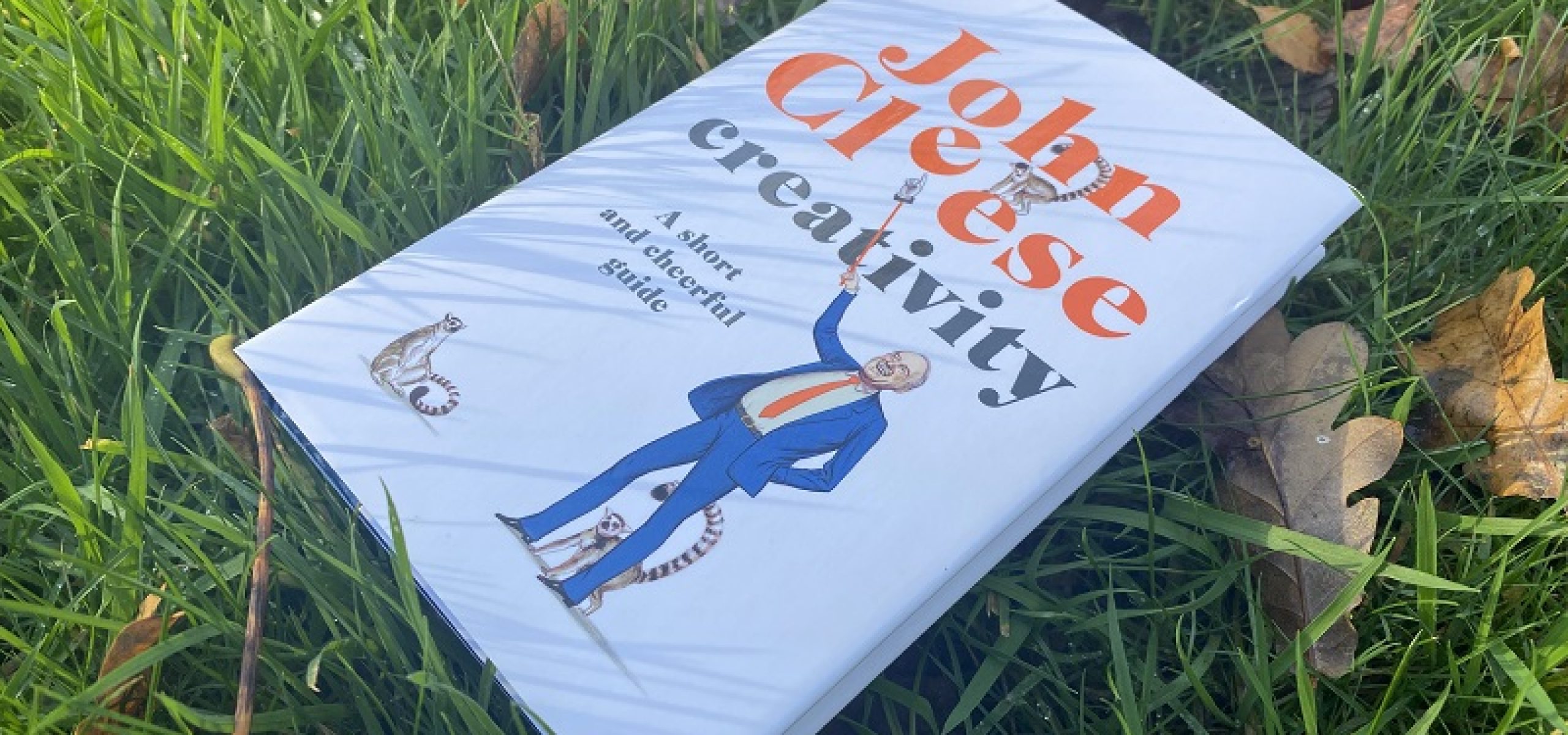 When I heard John Cleese on Radio 4 talking about his new book, Creativity: A Short & Cheerful Guide, I was immediately intrigued.
The ability to think creatively is vital to successful marketing, but it's also a great skill to develop for general problem-solving, in life and business.
Making the headspace for creative thinking when you're busy in the day-to-day running of a growing agency like Goldcrest isn't easy. If you're running a business, no doubt it's the same for you.
Lockdown has helped in some ways because working from home means you are one step removed from the distraction of the office and the outside world. But it's a hindrance in other ways because, as a team, it's not so easy to bounce ideas around.
So many of our office conversations begin with 'This might be a ridiculous idea, but I'll voice it anyway and see what you think…', leading to all sorts of weird and wonderful ideas. But these don't happen so spontaneously when working remotely.
So, the day before we headed into Lockdown 2, I bought three copies of the Cleese book, one for myself, one for Chloe and one for Emily. It only took 2 sittings to read, you can buy it at my favourite shop, but here are some of the key takeouts:
Don't try too hard
When you're trying to solve a problem, give it some thought and then go and do something else, like sleep. Your subconscious mind will continue working on the problem without you knowing it, and the solution will come when you least expect it.
Also, a little time and space between you and the solution you settle upon will lead to better results. Because your subconscious will continue to work on the problem, when you come back to it, you'll be able to improve upon the original.
I began to realise that my unconscious was working on stuff all the time, without my being consciously aware of it. (John Cleese)
Recognise the value of the 'hare brain, tortoise mind'
The hare brain relies on 'quick, purposeful thinking' based on reason and logic to solve problems. Conversely, the tortoise mind is more leisurely and dreamy, the sort of state where you are pondering a problem rather than earnestly trying to solve it.
To tap into the tortoise mind, Cleese points to the importance of developing a playful mind (where you experiment with ideas without thinking of any of them as 'wrong') and deferring making decisions for as long as possible.
Deferring decisions means you must be able to 'tolerate that vague sense of discomfort that we all feel, when some important decision is left open because (you) know that an answer will eventually present itself. (John Cleese)
Make time to think
Your brain is whirring at a million miles an hour. To think creatively, you need at least 90 minutes of quiet, uninterrupted space. Accept that for the first 30 minutes at least your mind will be thinking of all manner of things – don't give up, wait it out until your mind eventually settles and focuses on the task at hand.
The greatest killer of creativity is interruption…The longer you sit there, the more your mind slows and calms down and settles. John Cleese
Accept that the process is blurry
If it's a new thought, how can you possibly understand it straight away? You've never been there before.
Cleese emphasises the importance of letting new notions slowly become clearer. Try not to be too critical of your new idea too soon. There is a time and place for working rationally through your ideas to separate the good from the bad.